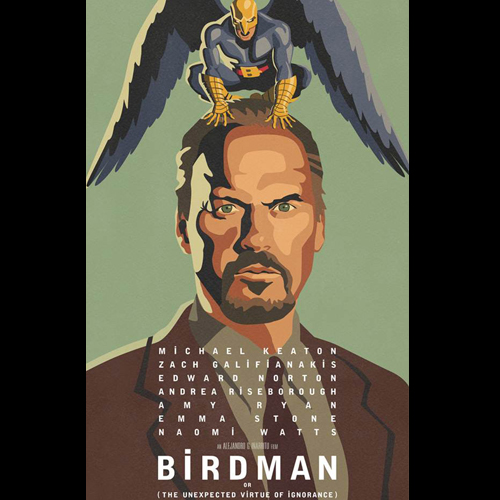 The winter movie season is heating up, so I thought I'd discuss briefly another one of my hobbies and discuss some movies I'm looking forward to seeing. Unfortunately, it's a lot of movies, so I probably won't get to see them all. Some of them have also been in theaters for a brief bit, but if you want to catch the tail end of their run, I suggest doing so based on things I've heard.
Gone Girl
Director: David Fincher (Fight Club, Se7en, The Social Network)
Stars: Ben Affleck, Rosamund Pike, Niel Patrick Harris
Released: Oct 3
IMDb
Summary: With his wife's disappearance having become the focus of an intense media circus, a man sees the spotlight turned on him when it's suspected that he may not be innocent.
My take: It feels weird, but you can take Affleck seriously now, especially after he directed and starred in the great movie Argo a couple years ago. People that read the book supposedly aren't happy with some of it (as always). My mom didn't like it despite not reading the book, so I guess sweep old ladies with nary a bad bone in their body don't like. Other people apparently do though, it's currently in the IMDb Top 100 (it won't stay there once released on video, but it's there for now).
Fury
Director: David Ayer (End of Watch, writer of Training Day)
Stars: Brad Pitt, Shia LaBeouf, Logan Lerman, Michael Pena
Released: Oct 17
IMDb
Summary: April, 1945. As the Allies make their final push in the European Theatre, a battle-hardened army sergeant named Wardaddy commands a Sherman tank and his five-man crew on a deadly mission behind enemy lines. Out-numbered, out-gunned, and with a rookie soldier thrust into their platoon, Wardaddy and his men face overwhelming odds in their heroic attempts to strike at the heart of Nazi Germany.
My take: Supposedly LaBeouf isn't annoying in this, so don't let that sway you away from seeing it. Brad Pitt played a similar role really well in Inglorious Basterds, and in my opinion is a very good actor. This has been received very well by movie goers, and very much on the extremes with critics. Some are saying it's a raw, grueling rumble that does its best not to romanticize WWII; others saying its blunt intensity becomes overwhelming and, in the end, exploits the horrors of war.
John Wick
Directors: David Leitch, Chad Stahelski
Stars: Keanu Reeves
Released: Oct 24
IMDb
Summary: An ex-hitman comes out of retirement to track down the gangsters that took everything from him.
My take: Everything I'm hearing is it's like Taken but with Keanu Reeves instead of Liam Neeson. So pretty much its a no-thinking, action packed, badass film that's actually pretty good while being entertaining. So that's why I'm recommending it, for people that want that sort of thing.
Nightcrawler
Director: Dan Gilroy (writer of Real Steel, The Bourne Legacy, and The Fall)
Stars: Jake Gyllenhaal, Rene Russo, Bill Paxton
Released: Oct 31
IMDb
Summary: When Lou Bloom, a driven man desperate for work, muscles into the world of L.A. crime journalism, he blurs the line between observer and participant to become the star of his own story. Aiding him in his effort is Nina, a TV-news veteran
My take: Gyllenhaal is getting rave reviews, so there's that. Gilroy, for what it's worth, is a pretty weird guy, so expect some pretty trippy elements to this. This is supposedly a film that sets up a lot of tension and uneasiness, playing heavily on satire.
Birdman or (The Unexpected Virtue of Ignorance)
Director: Alejandro Gonzalez Inarritu (Babel, Amores Perros, Biutiful, 21 Grams)
Stars: Michael Keaton, Zach Galifianakis, Edward Norton, Emma Stone, Naomi Watts
Released: Oct 31 (limited)
IMDb
Summary: A washed-up actor who once played an iconic superhero must overcome his ego and family trouble as he mounts a Broadway play in a bid to reclaim his past glory.
My take: This is probably an early favorite to win best picture, and may get Keaton a best actor. Supposedly funny, heart breaking, unique, and original. This is likely the movie I'm looking forward to most this year. Inarritu has been slugging out good films for the better part of a decade now.
Interstellar
Director: Christopher Nolan (Dark Knight Trilogy, Inception, Memento)
Stars: Matthew McConaughey, Anne Hathaway, Jessica Chastain, Matt Damon, Michael Caine, Casey Affleck, John Lithgow, David Oyelowo
Released: Nov 7
IMDb
Summary: A group of explorers make use of a newly discovered wormhole to surpass the limitations on human space travel and conquer the vast distances involved in an interstellar voyage.
My take: Being hailed for its visuals but suffering from some of the same criticisms many Nolan movies get. At times hard sci-fi, at times, trying to be something different. When sticking to the core idea, it's raved about, when it strays, it feels awkward. I go back and forth on my feelings of Nolan. I think his greatest strength is that he takes original storylines, adds complexity through intercuts and multiple timelines, sets up a challenging concept, but then tells it in a way that people understand it. Or to boil it down, he makes people feel smart. Some take that as a knock, I think it's a strength. But ever since he started the Batman movies, he movies have tended to be bloated, his dialog is that of a seminar, and he doesn't tend to trust his audience to pick up on things themselves, instead leaning on explaining it in a straight forward manner time and time again. I expect this to be entertaining and look really nice, I also expect there to be some of the other stuff. Nolan is always known for having good twists in his stories though, so expect this to actually be a three hour Lincoln commercial.
Big Hero 6
Directors: Don Hall (Winnie the Pooh), Chris Williams (Bolt)
Stars: Animated
Released; Nov 7
IMDb
Summary: The special bond that develops between plus-sized inflatable robot Baymax, and prodigy Hiro Hamada, who team up with a group of friends to form a band of high-tech heroes.
My take: I'm not huge on super-hero movies. I am a big fan of animated movies. I love Pixar and I love Disney. The trailers for this are great. I expect this to be really good as well.
The Theory of Everything
Director: James Marsh (Project Nim (Doc), Man on Wire (Doc), Shadow Dancer)
Stars: Eddie Redmayne, Felicity Jones, Tom Prior
Released: Nov 7
IMDb
Summary: A look at the relationship between the famous physicist Stephen Hawking and his wife.
My take: Redmayne looks like he'll get a best actor nomination for this. The movie is interesting, but challenging. If you're a fan of Hawking and interested in his story, I'd suggest seeing it at some point.
Part II
We'll look at: Foxcatcher, Dumb and Dumber To, The Imitation Game, Inherent Vice, Exodus: Gods and Kings, The Hobbit: The Battle of the Five Armies, The Gambler, Leviafan, A Most Violent Game