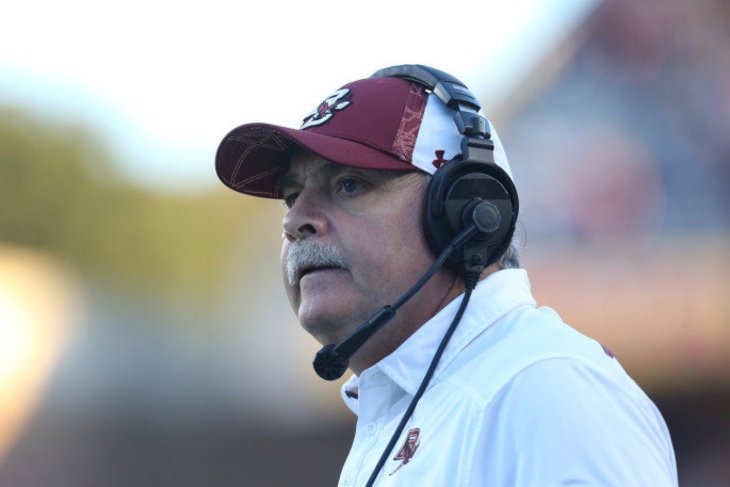 Don Brown - Michigan Defensive Coordinator
It was said that Jim Harbaugh wanted to go more towards a 3-4 Defense, and what he got was a guy that runs a similar 4-3/3-4 look that his former defensive coordinator D.J. Durkin incorporated (update: he leaned more 3-4 early in his BC tenure, before making the transition to more 4-3 later; he ultimately became almost exclusively 4-3 early at Michigan before mixing it with a 3-3 style defense about 40% of snaps later in his tenure at UM). If that's what he wanted, he got his man. He also got a man that began his coaching in the Ivy league at Dartmouth and even was the head coach (posting a 26-10 record) as the Yale Baseball coach, where he was also the defensive coordinator. Yes, he sounds like a Jim Harbaugh guy.
Since then, he's been the defensive coordinator at Brown, UMass, Maryland, UConn, and Boston College. He's also held head coaching positions at Plymouth State, Northeastern, and UMass. But that's enough of his wikipedia page, let's take a closer look at that sweet, sweet mustache and what he brings to the table football-wise.